The EVER Series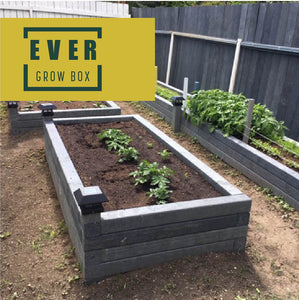 The EVER Grow Box
The EVER Fence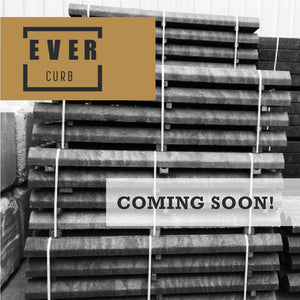 The EVER Curb
PRODUCTS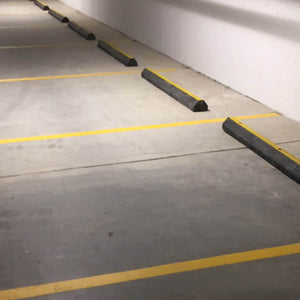 PARKING CURBS/WHEEL STOPS
Canadian made curbs designed from recycled consumer plastics to outperform current market options.  Our curbs are formulated from various types of plastic which have been deemed waste and in turn provide the industry the ability to select a more economical option while dealing with our shared social responsibility.
Whether it be easier installation and cost, maximum product life, environmentally responsibility; our technique is the leading direction in your industry today.  With limited exposure to the elements, no peeling, light weight, and the ability to adhere to paint, our curbs are the future in parking support.
Available in: 6''x 4''x 60" 18 Kg 
6"x 4"x 70" 20 Kg
8''x 6"x 96'' 55Kg.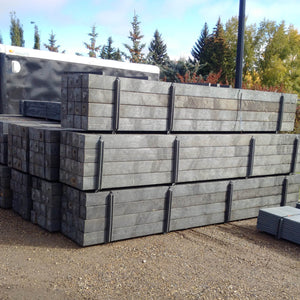 DIMENSIONAL LUMBER
Crafted from 100% Canadian recycled plastic which are utilized in a multitude of applications.  Beyond matching traditional wood's ability to be painted and cut; our lumber excels in its capacity to hold fasteners longer, no rotting or UV impact, no splintering, non-flammable, as well as maximizing plastic already committed to future generations. 
Recycled plastic lumber offers markets the ability to change out specific characteristics where wood is known to be uncompromising. From structural projects to general construction Alternative Plastics offer a one and done approach for your needs.
Available in: 1''x 4'' 2''x 3'' 5.5''x 5.5''
2''x 4'' 3.5''x 3.5''
1.5''x 6'' 3.5''x 5.5''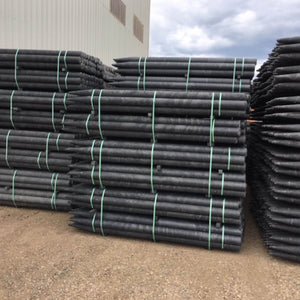 FENCE POST
Harsh elements can take their toll on products in an outdoor environment.  Our posts go beyond what is currently offered in today's fence market. This is done by taking an already committed material and designing it to last years longer than traditional posts.  Constructed with 100% Canadian recycled plastic to
guarantee quality without chemical
exposure to your land and livestock.  
Wetland area and extreme temperature landscapes are ideal applications for a recycled plastic post.  With no rotting or maintenance required we
offer the market a product that is
installed and forgotten for
decades to come. 
Available in: 3''x 84" 4"x 72"
4"x 84" 4"x 96" 5"x 96" 6"x 96"
RESIDENTIAL FENCE
Engineered with modern design and industrial strength to outlast common fence options.  This contemporary fence solution is made from 100% Canadian recycled plastic. Outpacing traditional fence systems by having no impact of rot, twisting, and sagging.  This material allows for painting, cutting and graffiti removal. Design flexibility supports both residential and commercial application.
GROW BOXES AND BARRIERS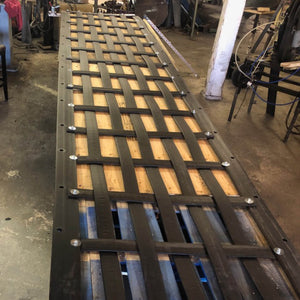 MATTING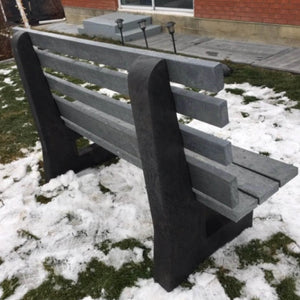 BENCHES